This store requires javascript to be enabled for some features to work correctly.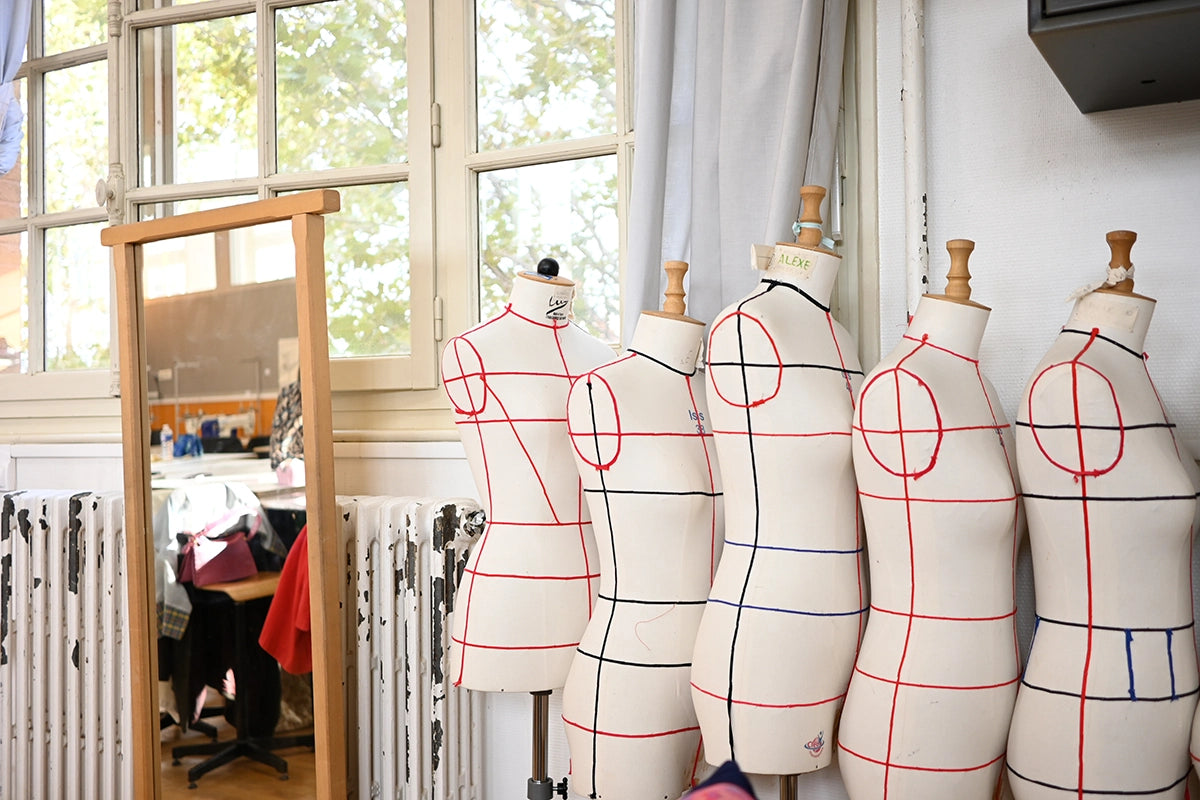 Made in France
Our dresses are entirely made in France, from head to toe. They are designed by Scarlett, founder and designer of Carlos-Carlos Paris; they are modeled by Véronique, in the Paris area; they are manufactured in the heart of Paris, in human scale workshops whose talent is matched only by their commitment and passion. The (true) Made in France is a sine qua non, a pillar of our Brand and our company. Because the legacy of French fashion honors us as it obliges us. Because we want to help perpetuate the (huge) know-how that we are lucky to have on our territory.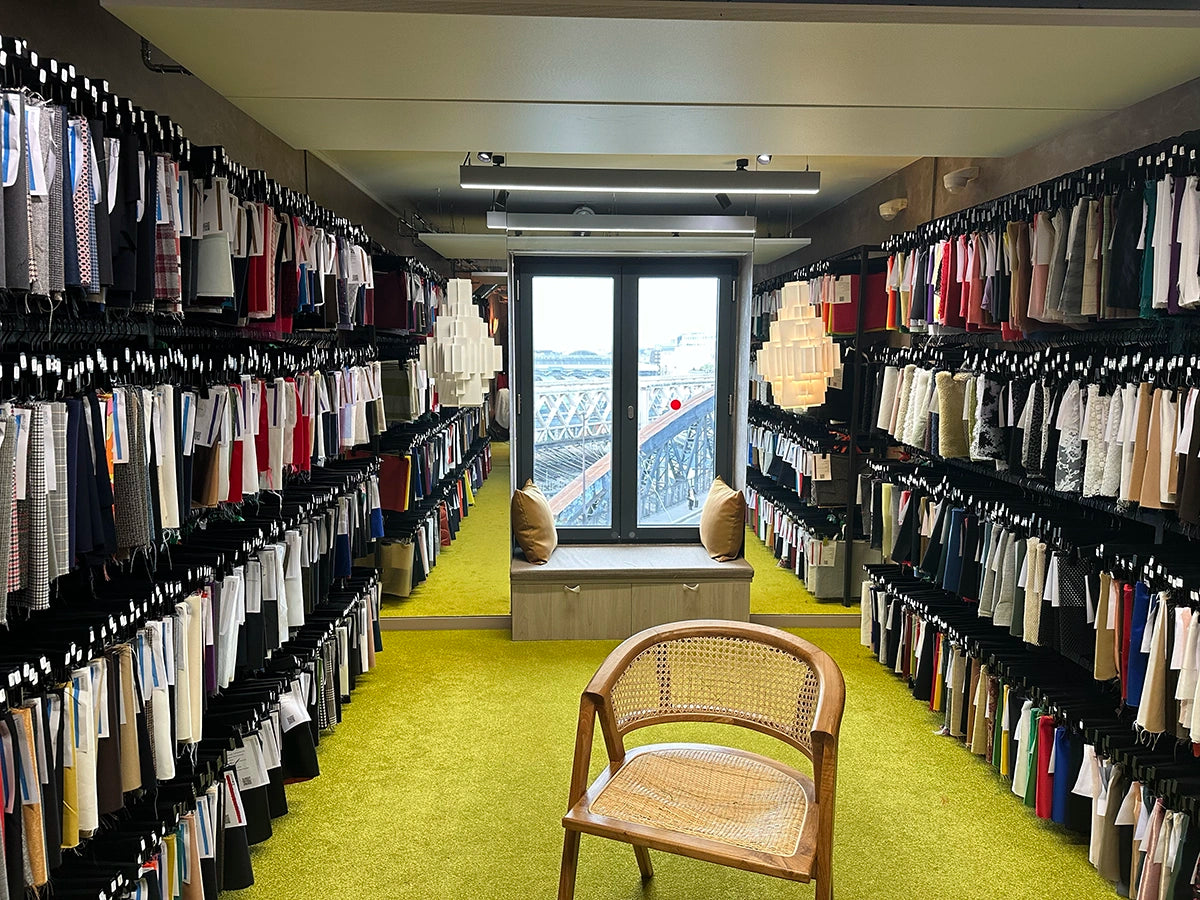 Sleeping Beauties
Behind this generic term hides a multitude of realities. Carlos-Carlos Paris' dresses are made from Haute Couture dormant stocks. What's that? Fabric rolls not entirely used by the Haute Couture industry. Armed with our imagination and our desire to act in favor of a more sustainable fashion, we buy back these sleeping beauties which become the luxurious skin of our cheeky dresses. What's the point? There are many of them! Making the most of what already exists instead of producing new fabrics; accessing high quality materials at more affordable prices... all benefits that contribute directly to manufacture ever more sustainable clothes. Made to last.
Transparency
Promoting the (beautiful) "Made in France" also means putting clothing back to its rightful place: that of a full-fledged know-how, which requires meticulousness and commitment. Behind each dress are dozens of men and women; dozens of hours of work. The drawing. Fabrics sourcing. The technical development. The graduation. The sewing. The fitting. One, two, three... adjustments. Packaging choices (eco-responsible). Marketing efforts. Client service. Consuming less BUT better, is possible. Provided you have the information you need for informed decision-making. For this reason, transparency on our manufacturing processes, but also on our selling prices, is at the heart of our commitments.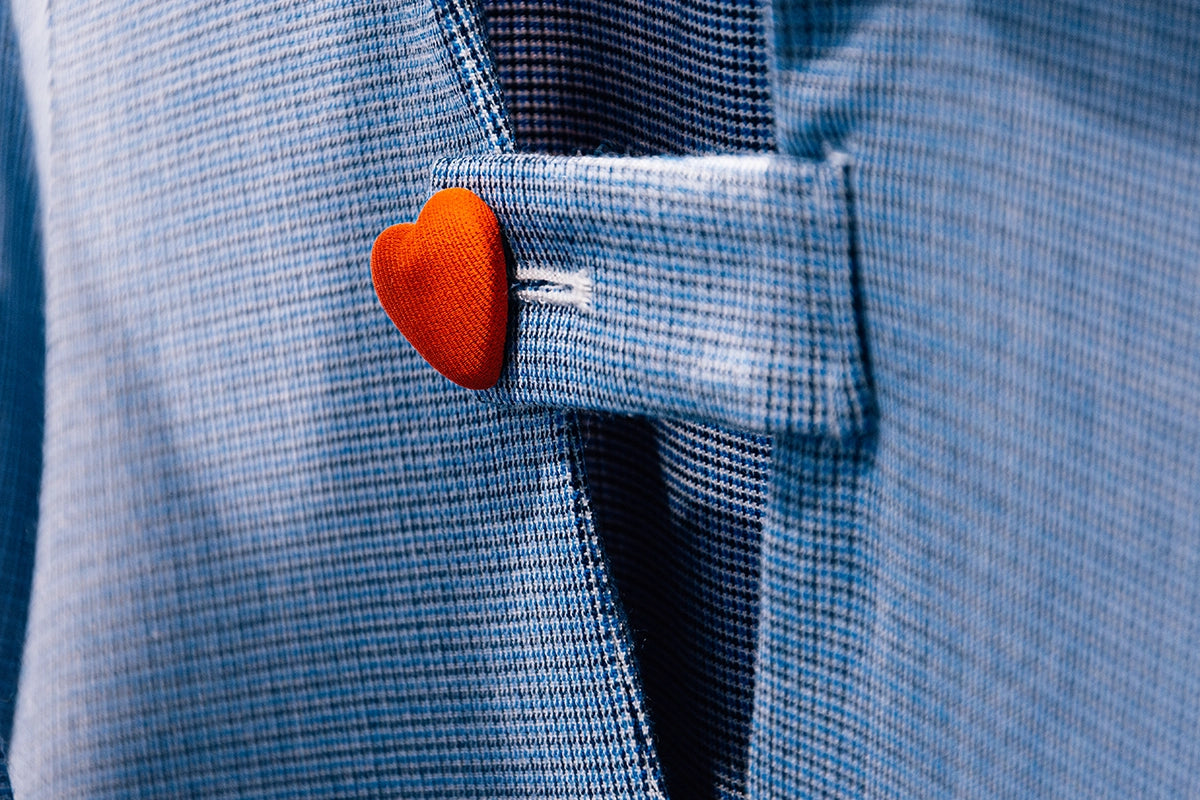 Authenticity
We did not come up with the three-hole dress. What we claim though is the originality of all our models. Each dress made under the Carlos-Carlos Paris label was born under the pencil of Scarlett. Each dress, in its own way, is a piece of her history. Each Carlos-Carlos Paris dress has a strong personality (some would say stubborn but that would be excessive). Guarantee of this originality, all our designs are registered.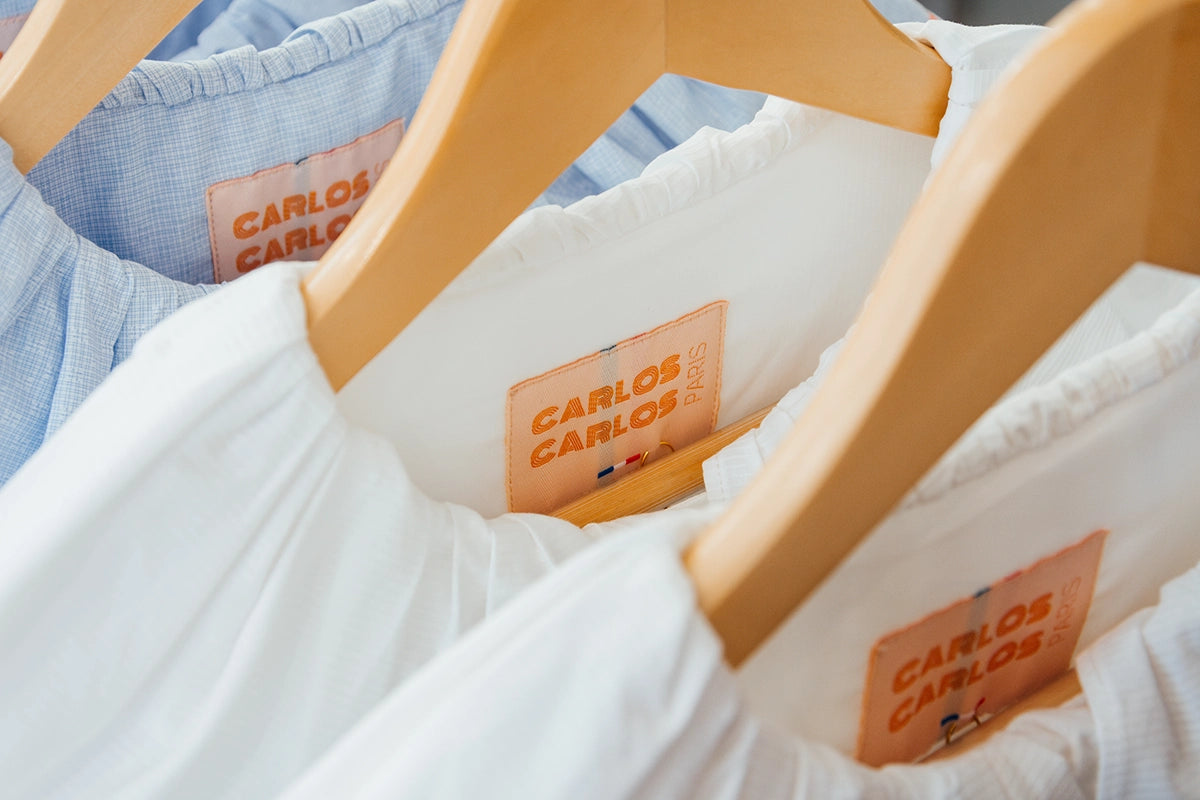 Exclusivity
All our dresses are manufactured in (very) limited editions. This goes with our choice to use Haute Couture dormant stocks, of course, but also with our choice to make dresses as close as possible to your uniqueness. Dresses that you won't see on everyone's back. Dresses that you will take even more pleasure to cherish and take care of. So they grow old with you... without taking a wrinkle! In accordance with this choice, all our dresses are numbered, like precious jewels. Because a beautiful dress is precisely a piece of goldsmithery.
"L'impertinence est la plus sage des qualités..."