This store requires javascript to be enabled for some features to work correctly.
At Carlos-Carlos Paris,
we make dresses.
But not just any, and not just anyhow. Dresses entirely made in France by passionate hands. Dresses designed to bring to life the adage of Mr. Yves Saint-Laurent: "When you feel just right in a garment, anything can happen". Delightfully cheeky and fiercely lively dresses. Dresses whose playfulness is matched only by their quality and uniqueness. Dresses made to grow old by your side: stop to planned obsolescence! Dresses drawing their style from the swing of the Roaring Twenties, and the audacity of the Sixties. Dresses with assertive cuts designed with one goal in mind: to reveal your very own beauty.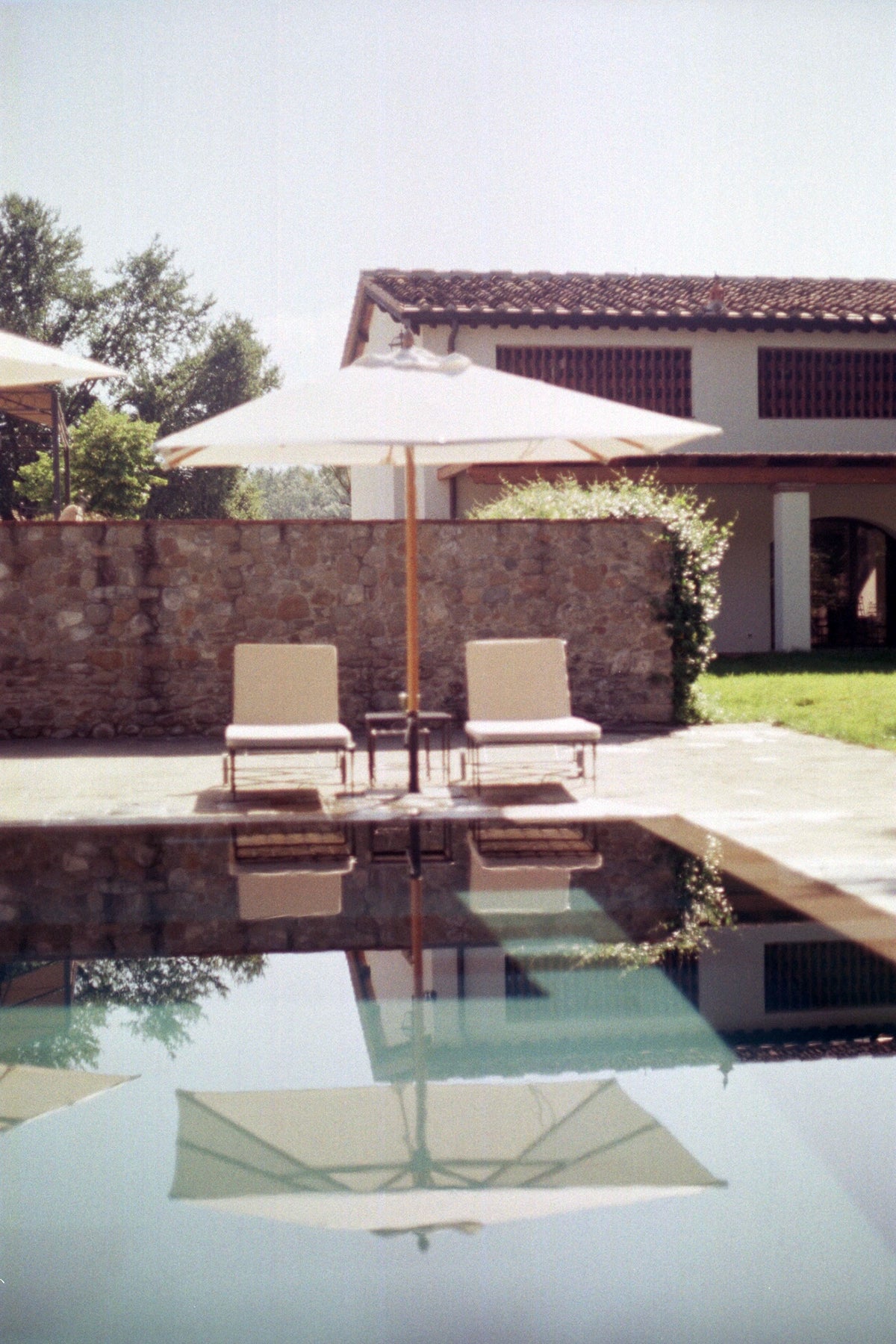 Our inspirations
The boldness, the effervescence and the colors of the Sixties. Italia's dolce vita; spaghetti staining a red checkered tablecloth; one limoncello too many. Biarritz; its sweetness, its hydrangeas; its sumptuous Art Deco villas. Gioffredo Reggiani's lamps, Pierre Paulin's armchairs and Pierre Cardin's genius. Memories; shoulder pads; a pair of Carel ballerina; gala dresses of another age. The colors of Wax fabrics; the softness of wool. Songs, sung loud and out of tune; from France Gall, Lilicub... from ABBA to Starmania. Matisse's palette, Modigliani's poetry and Rimbaud's words. Paris - from Baudelaire's to today. Life, the real one; by your side.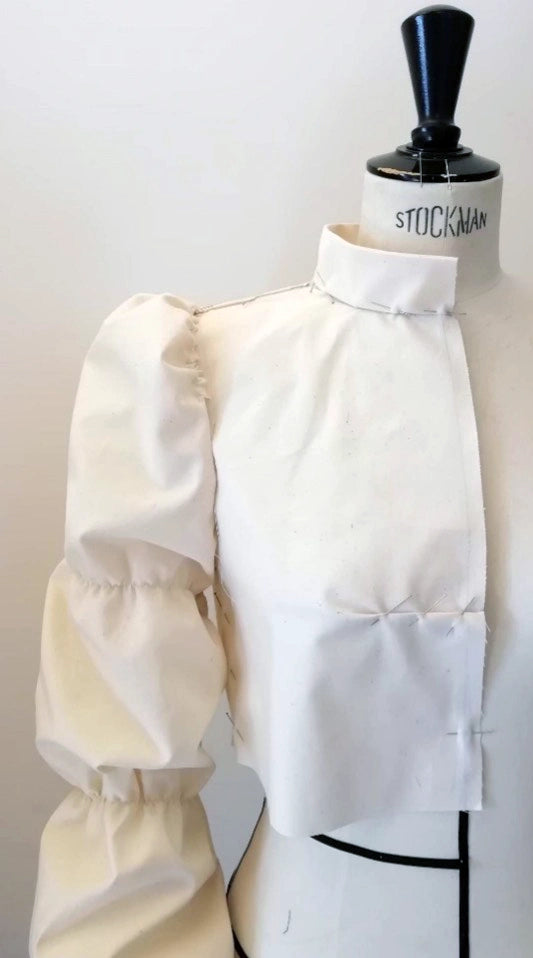 Manifesto
The cheekiness, to be true to who we are and to claim it. Originality, registered designs. The wisdom of reasoned production processes. (Very) limited series, numbered dresses. Upcycled fabrics. Zero waste! Neat finishes, (high) quality. Timelessness. What for? Sustainability - for real! Controlled prices. Transparency. Made in France.
The Human, from beginning to end.
Learn more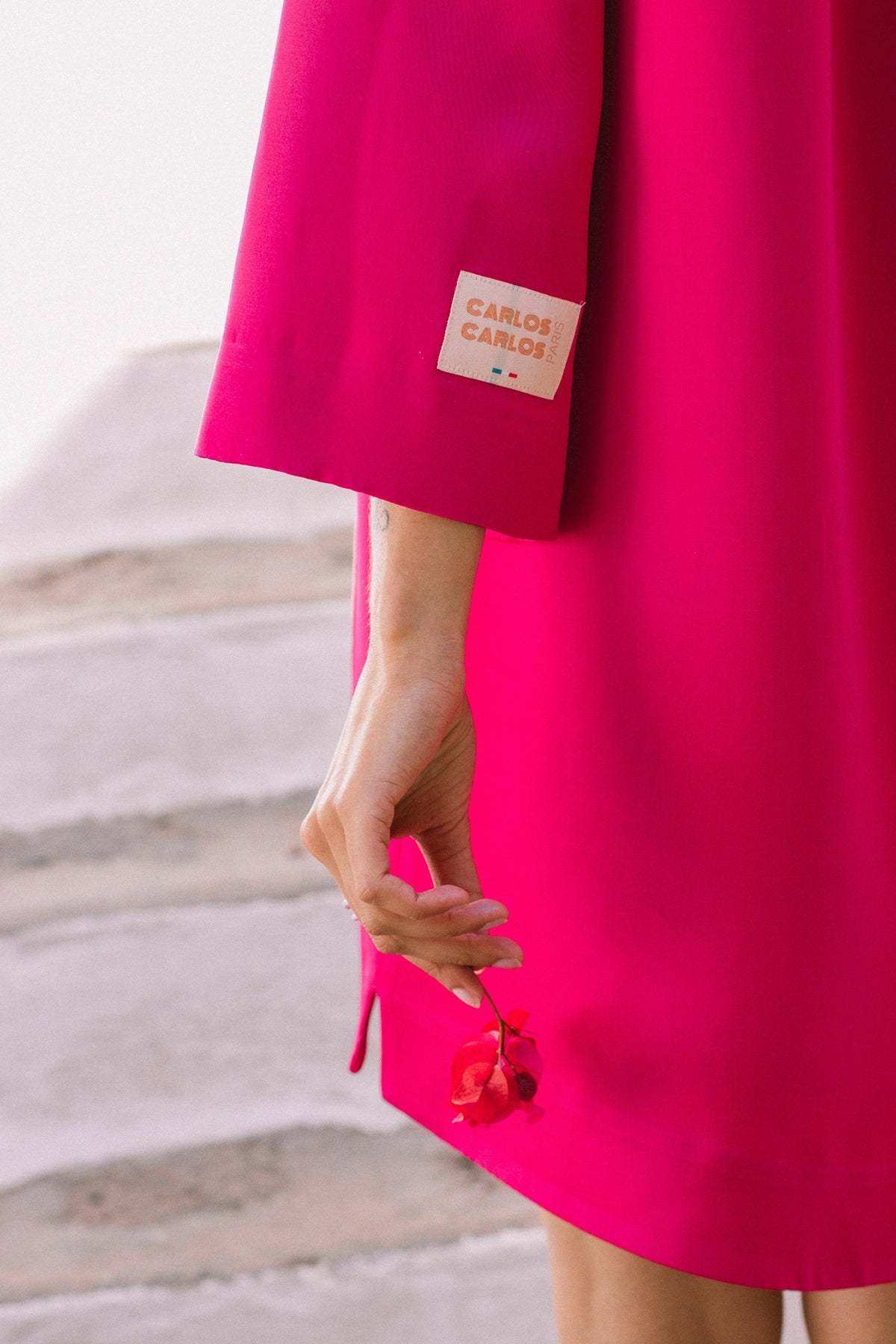 The Soul, Carlos-Carlos Paris
If Carlos-Carlos Paris' soul was a color, it would be orange. If Carlos-Carlos Paris' soul was a city, it would be Paris, in the early morning. Or at night. If the soul of Carlos-Carlos Paris was a moment, it would be the early morning, a ristretto in one hand, a chocolatine in the other. If Carlos-Carlos Paris' soul was a journey, it would be the cobbled streets of Rome and the colors of Havana. If Carlos-Carlos Paris' soul was a vice, it would be exhilaration. If Carlos-Carlos Paris' soul was a woman, it would dream of being fatal. If Carlos-Carlos Paris' soul was a smell, it would be orange blossom. If Carlos-Carlos Paris' soul was a dress, it would be Twiggy, Ziggy, Carlotta, Benjamine, Barbara... it would be all the dresses in your life .
Before being a story about dresses, Carlos-Carlos Paris is a story about men and women. Of encounters. Behind Carlos-Carlos Paris' dresses, there is the soul and vision of Scarlett, its founder. But there is also the talent of V., modeler; of Y. and his workshop team; of P. There is a bit of the soul and history of all the people encountered during this adventure and who, in one way or another, have left their mark. Without them, this whole adventure would not have the same flavor and our dresses would have remained paper dolls.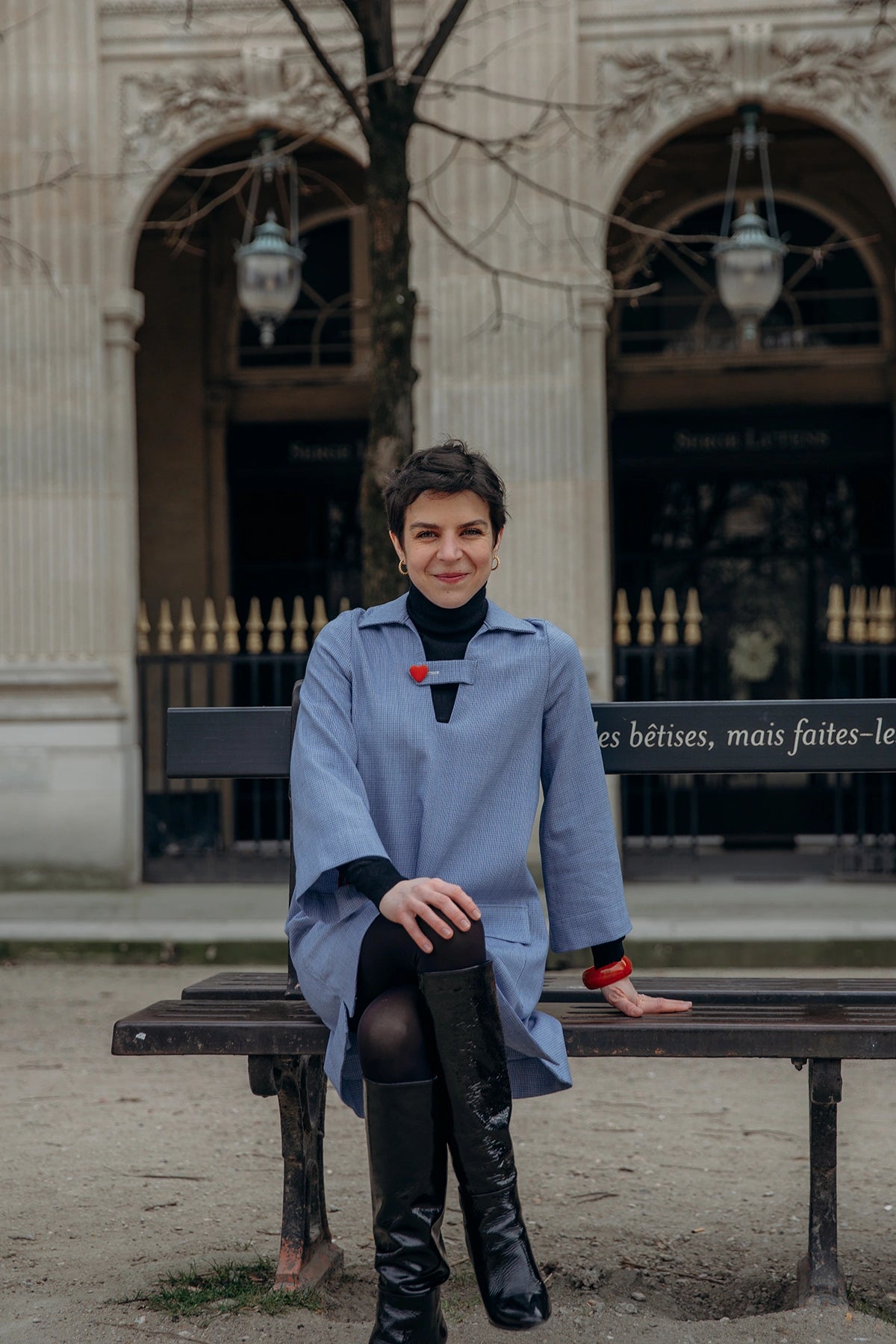 Under Carlos-Carlos Paris' dresses,
The founder
After studying economics at the University of Paris Dauphine and ten years in financial markets, Scarlett decided to pursue a (very) long-time dream - to become a Stylist. This is how Carlos-Carlos Paris came to life, in the spring of 2022. A company and a brand dedicated to dresses - THE favorite piece of the young designer. The one she has always liked to design, wear, imagine... also the one that reveals, in her eyes, the soul of all fashion brands, big or small.
Through her dresses, Scarlett pays homage to the pieces she devoured with her eyes as a child in her mother's dressing room. Dresses with structured cuts and crazy allure. Materials, fabrics, details. A cross dart on the chest, an epaulette, a covered button. Real treasures; truly timeless and durable pieces - in the purest sense of the word! Carlos-Carlos Paris' dresses are just as much a reflection of Scarlett's other passions. Art and Design, in particular. Minimalist cuts, inspired by the architectural lines of the greatest couturiers but also designers of the 20th century, which Scarlett enjoys twisting with this little touch of cheekiness... which makes them so charming.
interview